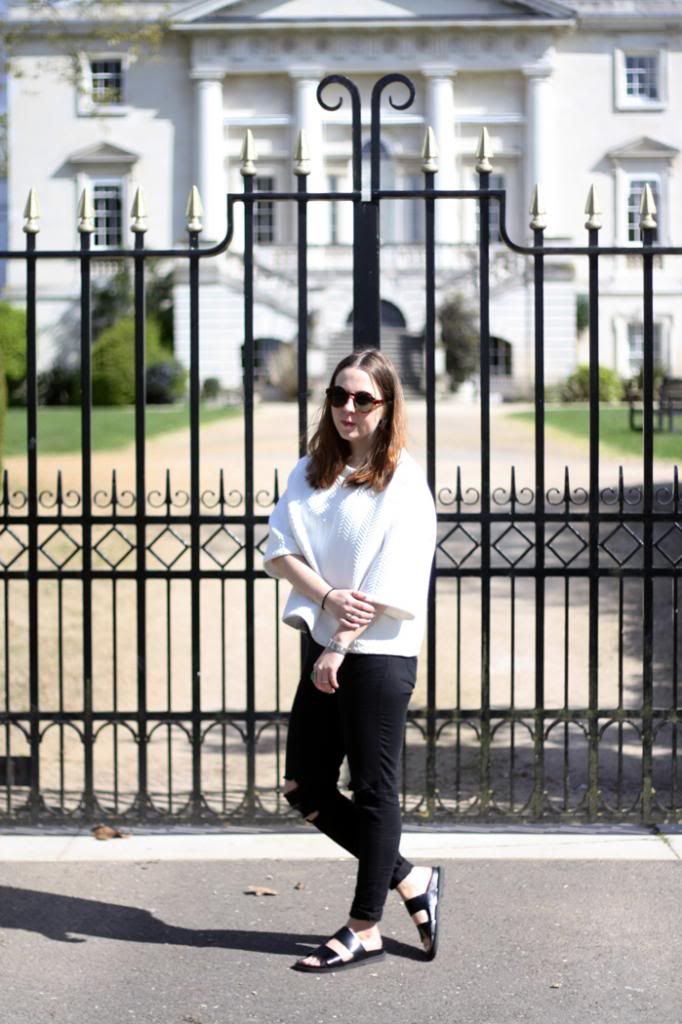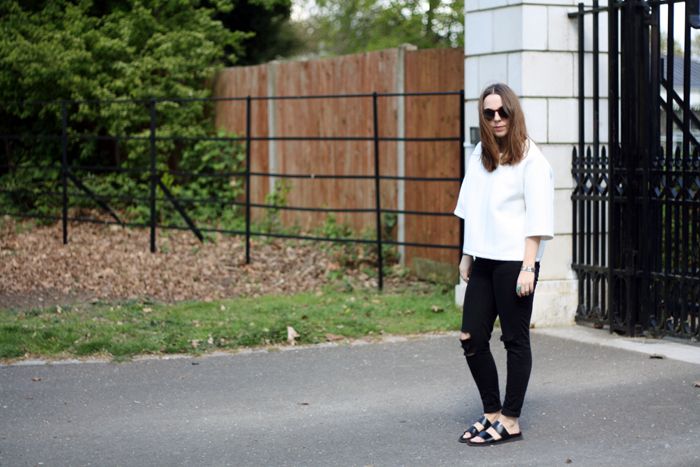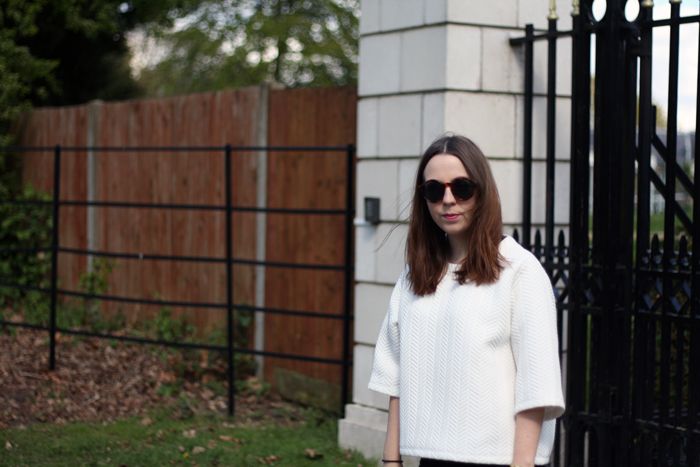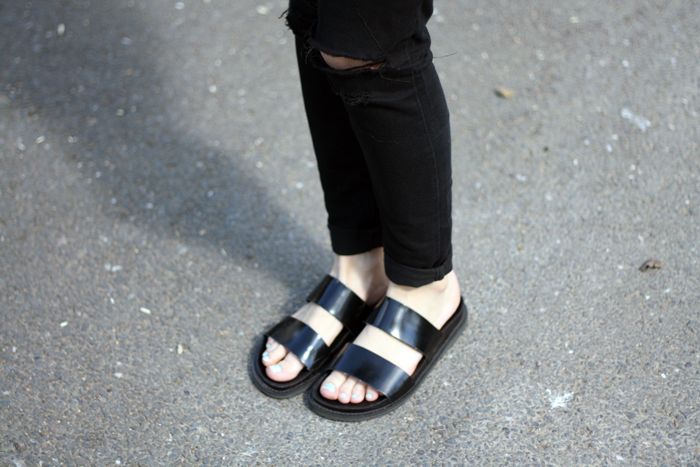 Top- Monki (not online) / Jeans- Primark

/ Sliders- Zara (no longer online) / Sunglasses- H&M
It's been a month since I last posted and it was for various reasons which I'll let pass, but I'm hopefully back to blogging for the long haul! I do very much hope that you all are fine and enjoying the Easter weekend. I'm back with a very simple outfit today. This is what you'll catch me wearing on the nothing days, where all we do is walk our dachshund, which If I'm honest is quite a lot lately! I'm in love with these sliders as much as all you other blogger gals and I'm pretty sure you'll agree with me when I say they are indeed the staple piece of the summer.
I will most definitely not be MIA anymore and I hope to keep you updated with what I'm up too!
Happy Easter!
X jessie