Top 10 Handbags (in no particular order)
So after writing my blog for around 6 months I thought it was about time to welcome you to my world. I'm currently a trainee buyer and I work in the wonderful world of accessories and in particular handbags. It's safe to say I'm pretty obsessed with any form of add on from shoes to jewellery to scarves, I just love a good accessory! Baring that in mind I just wanted to share with you guys some inspiration from the Fashion Weeks that have happened so far and the top handbags I'll be keeping on my radar for SS14.
1. Helmut Lang continues with Monochrome this season with a new update through the addition of snake on envelope style clutches. The trend continues to be transitional through to spring...quite appropriate considering how much one of these beauties could set you back.
2. Fendi bring us an update of there Tote Bag with graphic printing in shades of grey and blue, for a sports luxe feel this season. This is a cool twist on a simple profile.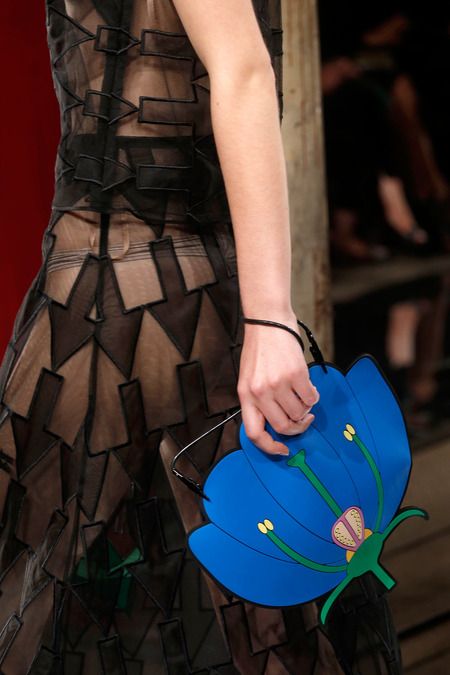 3. One of the most playful bags I've seen for a while comes from the god that is Mr Christopher Kane. He seems to do no wrong in RTW and now he's cooling up accessories too.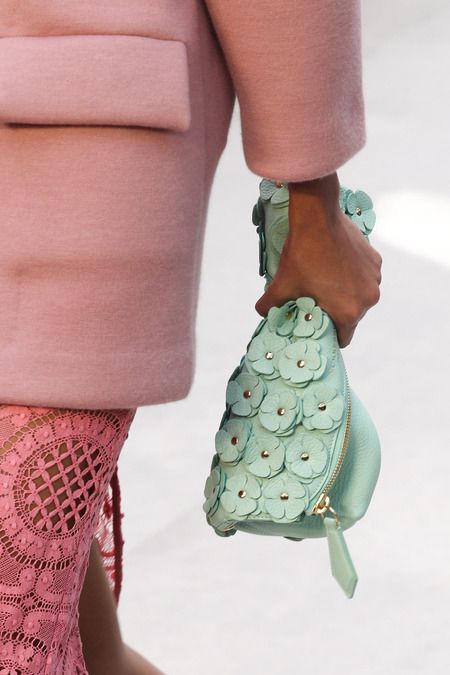 4. Another Christopher who seems to do no wrong is Mr Bailey. We first saw this soft clutch at the Burberry Prorsum AW13 show, with embellished eyelets and leopard skin. The original tougher look has now turned prettier with embroidered flowers, fur and lace in an array of muted pastel tones. Another winner in my eyes.
5. Marni have upped the stakes this year in terms of accessories for me...as you will see (3 styles feature in my top 10). This b-e-a-u-tiful checked and jewelled multi gusset bag is one of the star's of the show for me. Checks, check. Chunky Jewels, check. Held as a grab, check. It has everything! All the trends of the season rolled into one and do so immaculately well. I want, sorry need now!
6. Another multi gusset style comes from Prada this season in a string shade of racing car green. Kind of satchel like with a front pocket and buckles this comes in a luxury high shine leather.The strap is the perfect length to get that on trend contemporary vibe and the colour is to die for. We also saw this in shades of jet black and pillar box red on the catwalk in Milan.
7. This 3.1 Phillip Lim masterpiece takes the crown for me this season (sorry Marni). Black, obviously making this perfect for any type of year and any occasion. It has a chic look and with no contrasting hardware in sight makes this a tough style to pull of....but I think we can do it. Clean lines and formed perfectly, this babe will be on my Wish List until I can dream no more.
8. Marni no2. A simple boxy clutch with hidden handle in the same green we saw at Prada (obviously a key shade this year). Understated chic always wins and in my eyes Marni are miles ahead this season. Finished beautifully this is a wear everywhere kind of clutch.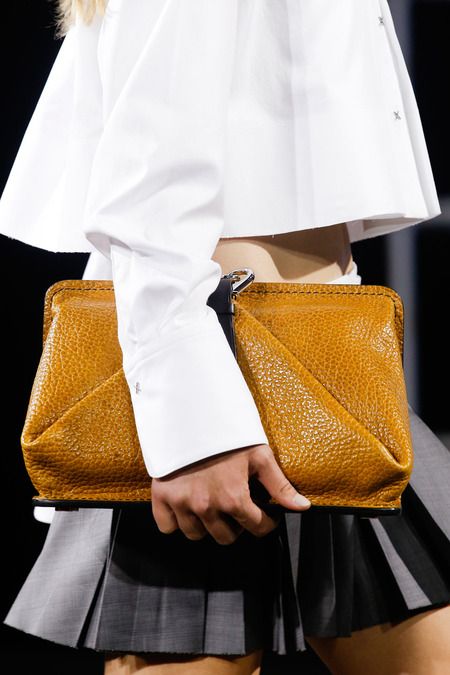 9. Alexander Wang has been up there with my favourites so far this season and the accessories didn't disappoint either. This bad boy of a clutch gives anyone a run for their money. In a rustic shade of mustard and from elephant grain leather this style will look even better in time. Heavy edge staining around the base and chunky silver dog clips toughen this rather feminine profile.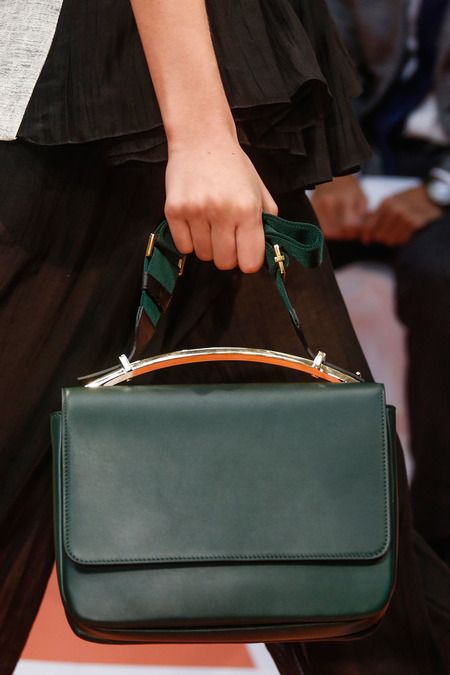 10. Last but by no means least Marni numero 3. This seems perfect in shape and size, oh and colour..who am I kidding?! This is bloody amazing, particularly the webbing strap and metal top handle are a crowd pleaser. This is an edgy twist on a rather classic shape. I'm definitely hoping for some version to project itself to me rather soon, please.

Phew, so after that rally it's quite clear to see from the above that the oversized clutch and the mini grab bag are here to stay for another season. Baring that in mind its enjoyable to see the updates on these styles which are making them fresh. I'm dreaming every night as my head hits the pillow that just one of these will make it to my arms.

These really are right up my street and I hope you guys agree when I say Woah!

X jessie